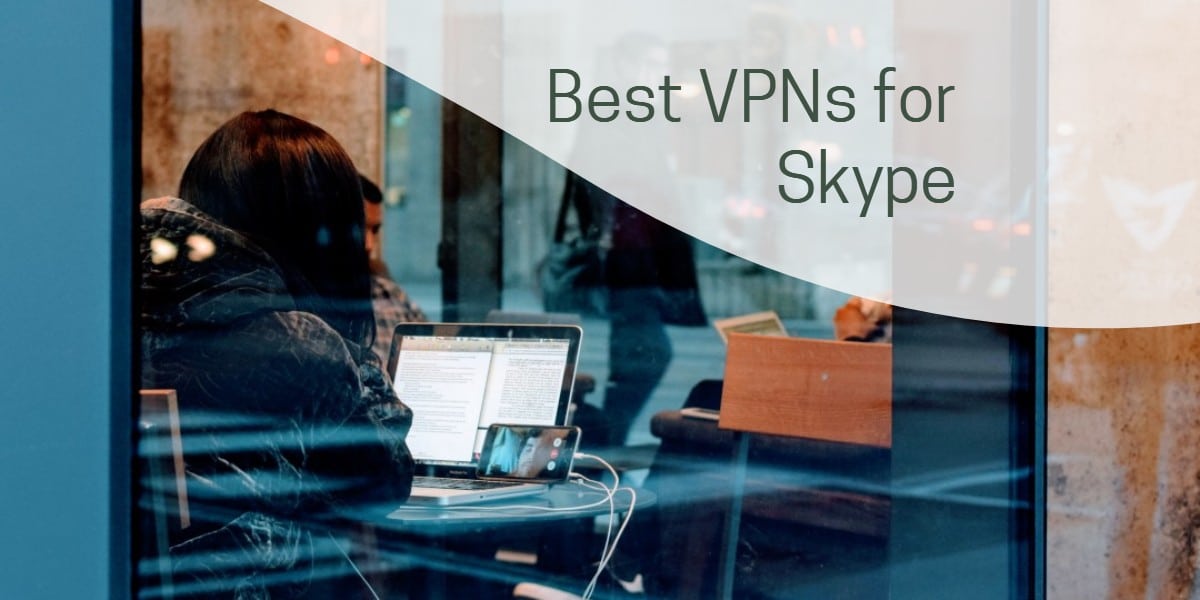 When it comes to making international video and voice calls online, Skype has become the go-to voice-over-IP (VoIP) service. Anyone can set up an account and it's free to call other Skype users. Calls to landlines and mobiles are only a few cents per minute.
Unfortunately, Skype is either restricted or completely prohibited in many countries around the world. Access to Skype is blocked by ISPs either for their own benefit or due to government demands.
Why?
This depends on the country.
For example, in Belize, Skype and other over-the-top (OTT) VoIP services are huge competition for big telecom operators. While in Egypt, the fact people's communications cannot be monitored means the government has disallowed Skype. Furthermore, to restrict Skype usage, some countries make it difficult and extremely expensive for it to operate. Take the UAE, for instance, where Skype hasn't been able to get the proper license needed for a telecom operator.
However, it doesn't matter where you are in the world, a good VPN service means you'll always be able to use Skype. Let's find out which VPNs are the best for Skype. To do this, we've used the following criteria:
Strong encryption

Clear VoIP communications through fast and stable connections

No logs policy

Apps available for a variety of operating systems
The Best VPNs for Skype (Updated 2019)
Below, we give a rundown of the top five best VPNs for Skype:
1. ExpressVPN
Call quality should never be a problem with ExpressVPN as each of its servers is fully optimized. Available in 94 countries, this VPN provider offers the highest standard authentication and encryption, which includes perfect forward secrecy.
There are no traffic logs and it only keeps non-identifying metadata logs on a minimal scale. It's also very easy to use thanks to the apps available for MacOS, Windows, iOS, Linux, Android, and various wifi routers.
TRY IT RISK-FREE: ExpressVPN's annual plan comes with 3 months free. This also includes a 30-day money-back guarantee, so if you're unsatisfied, you'll get a full refund – no quibbles.
2. NordVPN
Available in more than 60 countries, NordVPN allows you to connect as many as six devices at once. Some of its servers are optimized for improved privacy (double VPN, Tor over VPN), faster streaming (ultra-fast TV), and better stability (anti-DDoS).
All connections also have strong encryption, with the company always looking to make further improvements. For metadata and traffic, NordVPN also maintains a stringent zero logs policy. Apps are available for MacOS, Windows, iOS, and Android.
EXCLUSIVE DEAL AVAILABLE: Sign up for NordVPN's 2-year plan and save 66%.
3. PureVPN
With servers spanning across 121 countries, PureVPN boasts the largest range. PureVPN upgraded to 256-bit AES encryption to ensure your data is safe. The company servers don't store any traffic logs and the VPNs have excellent connection speed.
Novices will quickly get to grips with the apps, which are available for MacOS, Windows, Android, iOS, and DD-WRT wifi routers.
HALF-PRICE DISCOUNT: You can save 50% on the 1-year plan available with PureVPN. This includes a risk-free period of 7 days where you get your money back if you're not satisfied.
4. VyprVPN
Unlike the majority of other VPN providers who use third-party network equipment and servers, VyprVPN operates and owns it all. This makes for better performance and privacy, offering clear video and audio quality when you're using Skype.
Concerned about government surveillance? VyprVPN also offers a stealthier connection with its optional "Chameleon" protocol. The company does store certain metadata but keeps no traffic logs.
Apps are available for MacOS, Windows, iOS, and Android.
MONEY-BACK GUARANTEE: Try VyprVPN and enjoy a 30-day money-back guarantee.
5. IPVanish
To guarantee you unlimited data, bandwidth, and speed, IPVanish also owns all of its global physical servers. Each package comes with high-grade encryption and a no-logs policy. You can also set how frequently you want to change your IP address and you can enable a variety of privacy settings, including traffic obfuscation, a kill switch, DNS leak protection, and IPv6 leak protection.
Apps are available for MacOS, Windows, iOS, and Android.
SAVE UP TO 60%: Up to 60% off is available on IPVanish, which includes a 7-day money-back guarantee.
What countries block Skype?
In the following countries, Skype is banned nationwide: the UAE, Qatar, Oman, North Korea, Libya, Kuwait, and Guyana.
It is also periodically blocked, banned by specific ISPs, or regionally limited in the following countries: Yemen, Vietnam, Venezuela, Turkey, Tunisia, Thailand, Syria, Singapore, several Caribbean countries, Saudi Arabia, Russia, Paraguay, Panama, Pakistan, Myanmar, Morocco, Mexico, Malaysia, Jordan, Iran, Egypt, Cuba, China, Brazil, Belize, and Bahrain.
Can you prevent government surveillance with a VPN for Skype?
Skype encrypts messages and calls, but not end-to-end. It has strong 2,048-encryption keys and resilient 256-bit AES encryption, and instant messages are sent with AES or TLS encryption. It is only the part of a landline or mobile call that uses ordinary phone networks (PSTN), which are not encrypted.
Yet, despite this encryption, many reports suggest that users' conversations on Skype can be accessed by the government.
In 2013, it was revealed by Edward Snowden that the NSA had access to video and voice calls on Skype, which users previously assumed were encrypted. Even before Microsoft's acquisition of Skype, Snowden demonstrated how the company had been working with NSA. After 2011 (when it was acquired), the quantity of data being collected tripled.
So we are well aware that Chinese, Russian, and American officials have the ability to "eavesdrop" on conversations made through Skype. While their method for doing this isn't clear, we are pretty sure we know how it works.
When you message or call someone on Skype normally, your computer randomly generates a session key which encrypts the data. This key is also sent to your recipient so they are able to decrypt it.
However, when a request is made by a government authority, Skype can surreptitiously alter the session key generated by your device to one generated on its servers. When the message, video, and voice data travels through Skype's servers, it can then intercept the information, decrypting it for the authorities.
Will a VPN stop this from happening?
Honestly? Probably not, no.
It's not entirely clear what Microsoft's protocol is here. If you use a VPN to alter your IP address to a country outside of China, the US, or Russia, it's possible you will eliminate the risk that you're being eavesdropped on. But it's also just as possible that your information will be handed over by Microsoft, regardless of where you are in the world.
Ultimately, when you are using Skype, your data is going to pass through Microsoft's servers at some point or other, without VPN encryption. You cannot avoid this. You can only try a different VoIP service if this is an issue.
That said, it is important to understand that such surveillance probably isn't being used on a vast scale to gather large amounts of data. Rather, it is more likely to happen on a case-by-case basis where certain individuals are targeted by authorities.
Don't use TOM-Skype if you're in China
As a final note, if you are living in China and you had to download Skype from the Microsoft website without a VPN, it is highly likely you'll end up downloading TOM-Skype. It may look the same, but this is the version of Skype that's China-compliant. It allows Chinese authorities to censor and spy on your conversations.
Instead, download the international version using a VPN. This is the one Chinese authorities can't hack into, at least not without the assistance and permission of Skype (Microsoft).
What is a VPN?
VPN stands for virtual private network. A VPN encrypts all of your traffic from the internet, routing it through an intermediate server in the destination of your choice. The server creates your location and the encryption keeps your online activity hidden.
So when you live or visit a country that's blocked Skype, you just need to use a VPN server to connect to a country that has not banned Skype.
This is often quite simple to do, you just download a VPN app, log in, choose your country, and connect. As soon as your device and the VPN server are connected through an encrypted tunnel, you can start using Skype just like you usually would. Choosing a server that's near to you geographically will offer the best results.
When you enable a VPN, your ISP cannot see your Skype usage, but this is not meant as an encouragement to use Skype in a country where it is illegal.